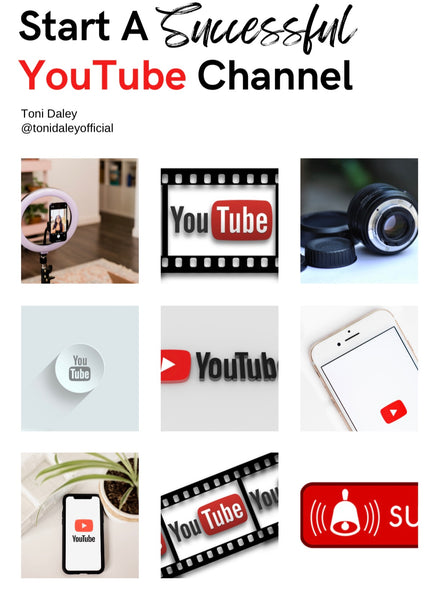 How to Start a Successful YouTube Channel | Starter Guide
Toni Daley is an online content creator dedicated to helping women love their natural hair and beauty since 2007. With a passion for vlogging, she began sharing parts of her life on YouTube and now with over a decade of experience under her belt she's sharing her tips to success on the platform.

In this book, she now answers one of her most asked question; "How can I start a YouTube channel?"
You will receive a download link after purchase! 
---